Hidden Braces - Queens, NY
Share a Flawless Smile with Hidden Braces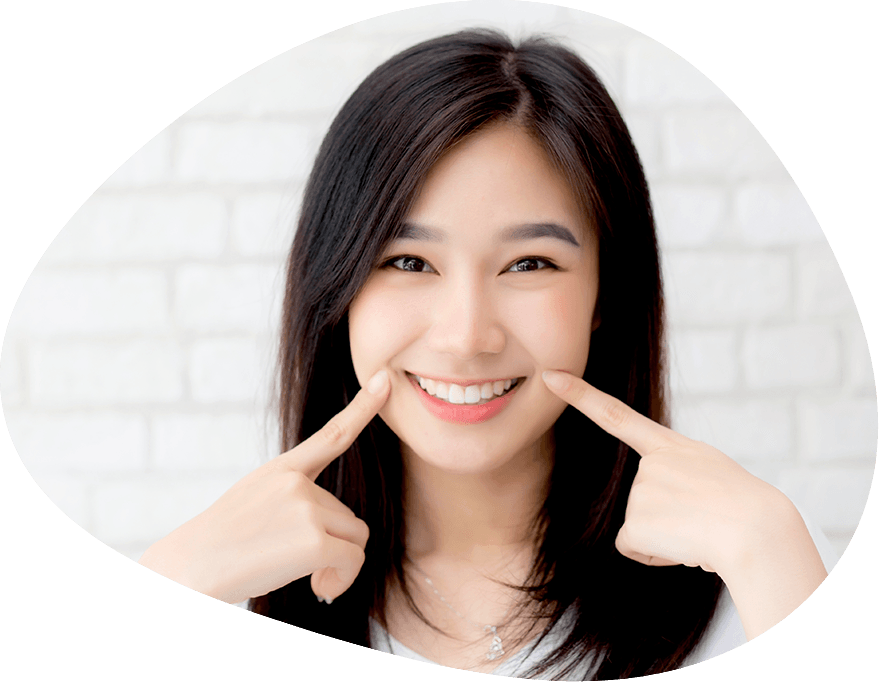 In addition to traditional braces and aligners, there are also hidden lingual hidden braces. Hidden Lingual braces are orthodontic appliances that are bonded behind the teeth. This allows patients to benefit from the effectiveness of braces without having to worry about aesthetic concerns and reduce the compliance "wear" factor of aligners. Just like with normal braces, a patient will need to regularly visit Dr. Yelizar throughout the treatment process for short progress checks. Hidden braces from our Queens, NY orthodontist are the most sought orthodontic appliance.

What Are Brius Hidden Braces?
Brius Hidden Braces sit behind the teeth and are completely invisible to everyone else. A thin wire runs along the gums below the teeth, and tiny metal arms extend from it that place pressure individually on each tooth. Brius moves the teeth independently and simultaneously. This programmed, independent movement helps dramatically shorten treatment time. And, because there are no wires connecting the teeth, the patient is able to brush and floss like normal. There is no better orthodontic appliance that can move teeth as predictably in the shortest treatment time as Brius.
What Are the Benefits of Brius Hidden Braces?
Treatment that takes up to 2 years with braces can be completed in as little as 1 year with BRIUS. And without any wires connecting the teeth, BRIUS makes flossing and hygiene simple.
If you're wondering about adjustments, you can say goodbye to painful wire or aligner changes. That's because, with BRIUS, there is a short acclimation period, then nearly painless and compliance-free treatment. The best part is that nobody can tell that you are in treatment.
Who is a Candidate for Brius Hidden Braces?
Anyone who is esthetically driven can greatly benefit from Brius hidden braces treatment. Brius is engineered to handle mild to severe cases. It surpasses the speed of resolving difficult cases even when compared to traditional braces. Having the highest esthetic appeal, ease of use and maintenance as well as ability to deal with most difficult cases in the shortest periods of time gives Brius the leading edge in today's world of orthodontics. Studies show more than 70% of moms prefer Brius treatment for their teenagers. With Brius teenagers can avoid the development of "white spots" since the brackets are placed on the inside surface of the teeth. So no more worries of "leopard print" stains on the front enamel surface.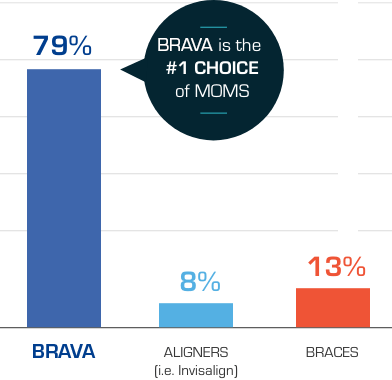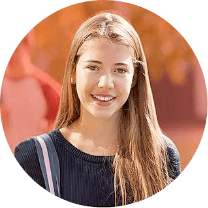 "All my friends wearing clear aligners are bummed they didn't know about this".
-Elizabeth S.
What is the Average Treatment Time with Brius Hidden Braces?
Because of how precise engineering and independent tooth movement is, treatment with Brius Hidden Braces usually takes much less time compared to regular braces. A patient will see noticeable results within three weeks, and most cases can be completed in less than a year. More advanced problems might take longer, but in general, Brius braces tend to be 50-70% faster than traditional braces.
She is in treatment with BRIUS, can you tell?
TRULY INVISABLE TREATMENT WITH BRIUS
Schedule a Consult


What Are InBrace Lingual Hidden Braces?
InBrace gives you an alternative to traditional braces and clear aligners. It involves a Smartwire that sits directly behind the teeth so that no one but you or your orthodontist will know that it's there. Light, consistent force is exerted on your teeth for the best possible comfort and movement. Results will be noticeable after just a couple of months. Appointments are needed every 6 to 8 weeks so that we can confirm everything is moving smoothly.
What are the Benefits of InBrace Lingual Hidden Braces?
When compared to traditional braces, InBraces offers an esthetic component since the appliance is inserted behind the teeth. There is no need to remove anything when eating or brushing. Teeth move gradually and precisely to their final positions.
Who is a Candidate for InBrace Lingual Hidden Braces?
Teenagers and young adults with mild to moderate bite problems are great candidates for InBrace. At this time, people with severe bite problems won't qualify for InBrace.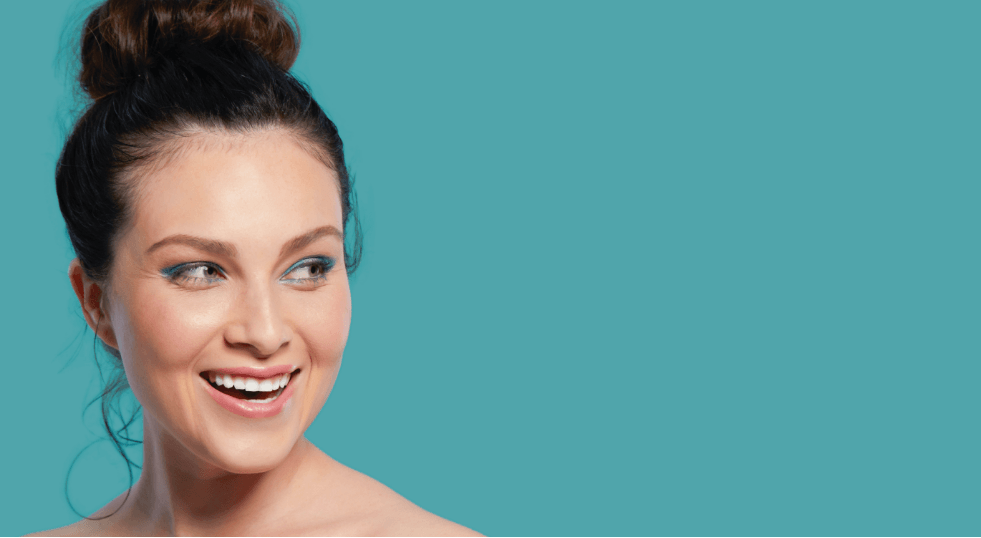 What is the Average Treatment Time with InBrace Lingual Hidden Braces?
InBrace is typically recommended for patients with mild to moderate orthodontic problems Most cases can usually be completed in about 6-12 months. This can vary slightly from patient to patient, and when you come to see Dr. Yelizar in person, he'll be able to give you a much more accurate timeline based on his examination.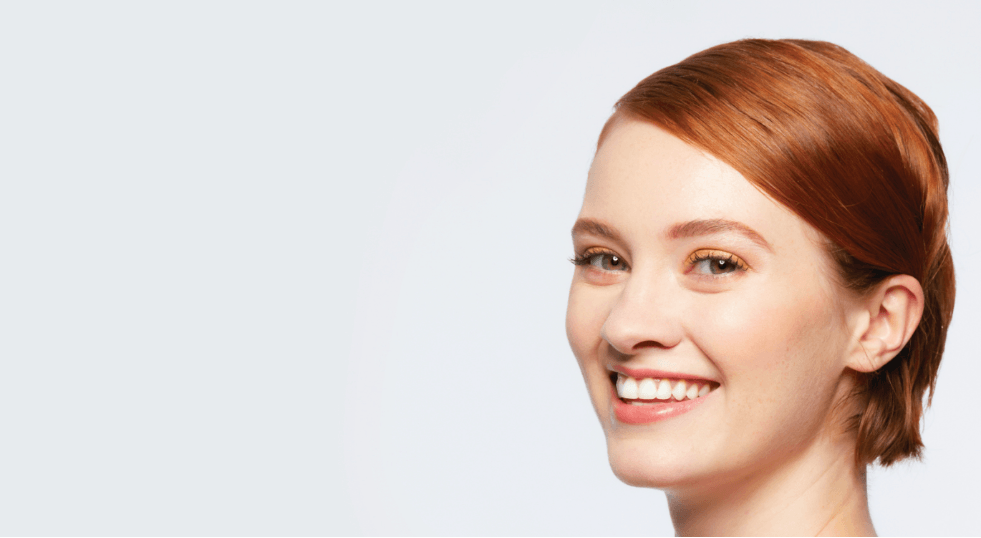 What are Incognito Lingual Hidden Braces
Unlike traditional braces, Incognito lingual braces are fitted to the inside of your teeth - where they are out of sight and no one can see them. Just like Brius and InBrace, Incognito is undoubtedly the most discreet orthodontic appliance available and allows you to go about your daily routine without worrying about the appearance of braces.
What are the Benefits of Incognito Lingual Hidden Braces
Incognito Hidden Braces is the only 100% customized, behind-the-teeth, braces system available that is cast out of gold. This customization allows for precise, predictable, smile-changing results that happen secretly behind your teeth.Utilizing 3M laboratories to manufacture the custom brackets and wires, will allow for accurate fit and integration with your own teeth. This system is clinically proven to deliver the planned results significantly faster than regular braces.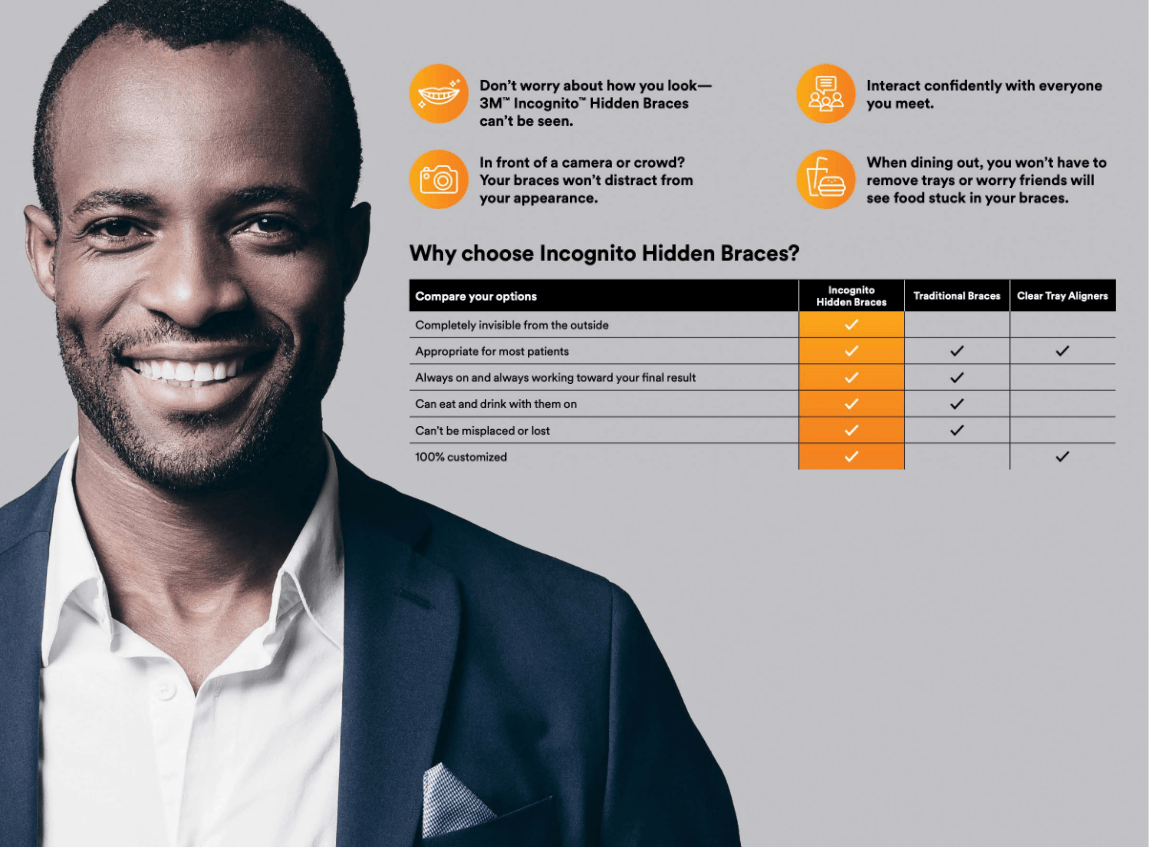 Lingual Orthodontists Are Highly Skilled
Dr. Yelizar will carefully analyze your case and create a personalized treatment plan for you or your child. Lingual orthodontics is a complex technique, it is offered to few certified highly skilled orthodontic practitioners. Dr. Yelizar had undergone three years of full-time specialist training and certification courses to be able to treat highly complex cases utilizing Incognito and to be able to provide the best treatment for every smile.
Who is the candidate for Incognito Lingual Hidden Braces?
Incognito Lingual braces are an excellent treatment option for all age groups, from teens to adults. If you can wear traditional braces, you can wear lingual braces, which means everyone can benefit from lingual orthodontics. Whether you have crowded teeth, spacing, an open bite, an overbite, or missing teeth, Incognito lingual braces provide the effective treatment to straighten your teeth and give you the gorgeous smile you've always wanted. There's no risk of white spots forming on the front of your teeth, which is possible with traditional braces.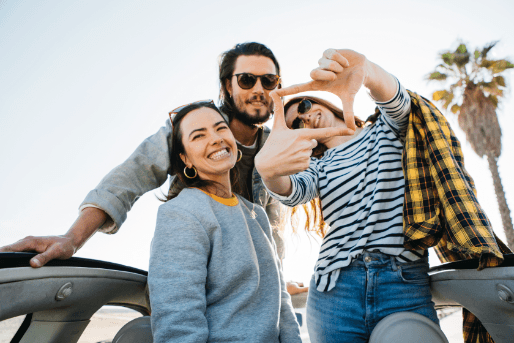 What is the Average Treatment Time with Incogntio Lingual Hidden Braces
Depending on the case, if the complexity is mild treatment can be as short as 6 months. However, the more difficult the bite is the longer the treatment time will be.

Get in Touch With Us,
We Believe Your Smile
is Worth It.
We Believe
You're Worth It.
Get Started