Get in Touch With Us,
We Believe Your Smile
is Worth It.
We Believe
You're Worth It.
Get Started
Life is too short to hide your smile
Are crowded, spaced out, or crooked teeth making you feel.
Self-Conscious?
Less Confident?
Less Friendly?
Don't socially distance yourself, let your new smile be a bridge to social connections.
Schedule Your Transformation
Benefits of Orthodontics
Your Bright Future
Begins with
Your Beautiful Smile

Improved
Appearance
When people are no longer embarrassed by smiling, their whole appearance begins to shine.

Reduced Cavities &
Periodontal Disease
When teeth are orthodontically moved to their proper, functional positions, it becomes much easier to keep them clean. Keeping them clean allows for less caries and less gingivitis.

More Social
Connections
People tend to make more friends and become more outgoing and social when they are no longer hiding their smiles.

More
Confidence
Having a stunning smile improves self-esteem, builds self-confidence, and exudes positive attitudes towards life.

More
Opportunities
Young professionals with healthy, beautiful smiles are perceived by others to be more successful, competent, and reliable.
Schedule Your Appointment
Actual Patients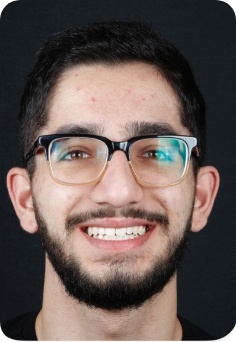 Not your average
orthodontist
Straightening teeth is NOT our MISSION. Impacting quality-of-life, self-esteem, and self-perception IS.
Orthodontic Problems
Have you
ever noticed?
Select an item to learn more. When kids and adults have a deep overbite, teeth fail to properly distribute chewing forces, leading to enamel cracks, wear, and even fractures. Left untreated enamel loss occurs prematurely. Correcting the overbite will result in a significant reduction of tooth loss.
Excessive
Teeth Wear?

Misaligned teeth often make it really hard to remove plaque/debris from teeth and gums. This gives an opportunity for the bacteria to multiply and harm sensitive tissues while simultaneously creating a foul odor. Properly positioning the teeth will allow for easier removal of plaque, contributing to a fresher, cleaner mouth.
Bad
Breath?

Easily corrected yet commonly overlooked problems such as a dental crossbite can often lead to deviation of the chin. A slight shift of the jaw may cause mild to severe facial deformity. Early and effective orthodontic intervention will allow for proper growth and development.
Facial
Asymmetry?

Patients begin to feel insecure about their teeth. Coworkers, friends, and teachers may see these insecurities presented as shyness or unfriendliness. Proper orthodontic therapy will ensure beautiful smile and an increase in self image and confidence.
Low Self-Esteem
& Confidence?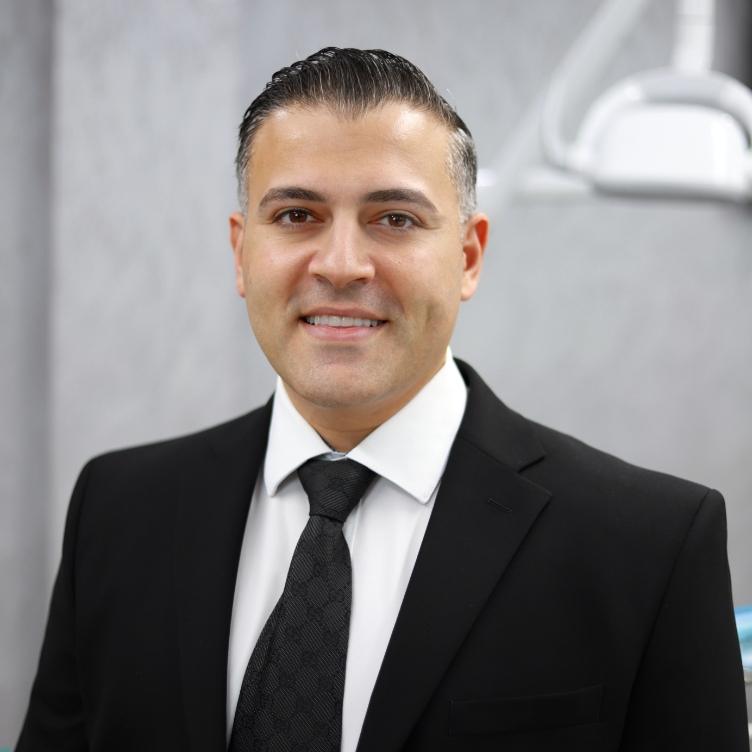 Your NYC
orthodontist
At SimpliBraces, our mission is to create a lifetime of healthy and aesthetic smiles while providing an exceptional experience and service. Whether you are a teenager or an adult who's looking to change your smile, our unique, artistic approach to orthodontic treatment is guaranteed to change your smile and boost you self-confidence. You will love our friendly orthodontic office, our commitment to excellence, and our exceptional focus on your results. We are thrilled to be the go-to orthodontic office for traditional metal braces, clear braces, hidden braces and clear aligners in Rego Park and the surrounding communities.

Board-Certified Orthodontist
Meet Dr. Yelizar





Benefits of
Orthodontics
100%
Improvement
of Self-
Esteem
98%
Reduction of caries
& Periodontal
disease
75%
Report improvement
of career & personal
relationships
95%
Reduction of
premature
tooth wear
Our Orthodontic Approach
3 easy steps to start
loving your smile
1

Consultation
Click the button below to schedule your free consultation visit.
2

Smile Design
Discuss your ideal smile goals and review your highly personalized treatment plan
3

Get Your Results
Using your custom smile design, we'll craft the smile of your dreams.
Click Here to Take Your First Step

Ashanti H., Queens, NY
"Dr. Yelizar has to be the best orthodontist in the state. I transferred from another orthodontist who ruined my teeth, faith, and confidence in the process of my treatment. The first time I went to Dr. Yelizar's office, he and his co-workers were beyond friendly and supportive. As he explained the treatment, he was very thorough and honest and answered all my questions. 1 year and 10 months later – my braces are removed, I have no impacted teeth, my faith and confidence are up… and to top it off, I am now the owner of a beautiful, straight smile. My before and after results are unbelievable. All thanks to Dr. Yelizar! He is genuinely amazing and hardworking, doing whatever it takes to ensure you won't only have the smile you've always wanted, but the smile you deserve and will love."

Ruby S., Queens, NY
"First off, the staff is super friendly, and I always felt comfortable in the chair I dreaded most (I always hated the dentist)! Second, Dr. Isaak Yelizar was the only dentist that agreed to fix my teeth without pulling any out or without major surgery. I wore regular metal braces for 16 months, and the difference in my smile is incredible. For a long time, I always covered my teeth when I smiled or laughed. Now I'm all smiles and always showing my teeth off. I cannot believe how straight they are! I highly recommend Dr. Yelizar… he's very informative, professional and knows what he's doing. The results were worth every penny! Thank you so much!"

Andreia D., Queens, NY
"I was highly recommended by my general dentist to go see Dr. Isaak and his beautiful, state-of- the-art office. His staff is very welcoming, and everything is explained to you. Dr. Isaak is an amazing person, and he took his time explaining everything to me. I've had a previous 'bad' experience with another orthodontist, so I was a little skeptical, but let me tell you… as soon as Dr. Isaak examined my teeth, he told me he was going to give me that perfect smile. I immediately felt I could trust him without even knowing him! I went in for a consultation and I walked out with braces, all done the same day with zero wait time. I would truly recommend SimpliBraces to anyone in a heartbeat."

Maria N., Queens, NY
"Dr. Yelizar treated both of my daughters. He was incredible for the entire treatment, very informative, and professional. My eldest usually gets very anxious when going to any kind of doctor, but Dr. Yelizar made her feel at ease and comfortable. We couldn't have gotten a better orthodontist. Now my daughter's teeth are straight and beautiful, all thanks to Dr. Yelizar! He did an amazing job, and I would highly recommend him to anyone at any age that needs a great, quality orthodontist that puts in 200% for his patients."

Janeva L., Queens, NY
"We began a journey together, and I am forever grateful for having Dr. Yelizar as my orthodontist. From the moment I sat in his chair, he made me feel comfortable due to his confidence and dedication to giving me the best smile possible! You can tell when someone LOVES what they do. Dr. Yelizar's passion shows in everything he does. Through broken brackets, jaw surgery, and 2AM worry messages – he was always helpful and reassuring. Fast forward to 6 months post-braces, and I am still so in love with my smile! Thank you to THE GREATEST OF ALL TIME!"
Book your Appointment
Artistic elements
of SimpliSmile
Select an item to learn more.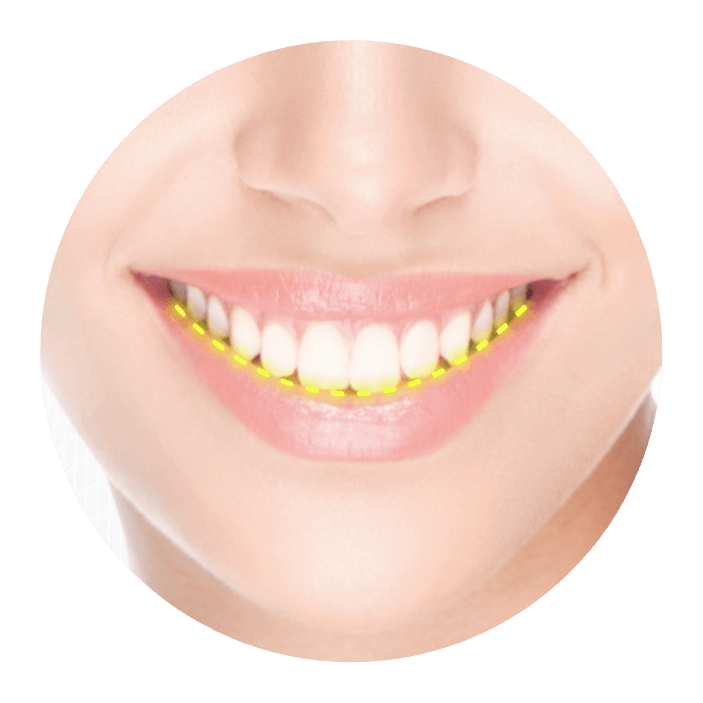 The curvature of upper teeth should follow the curvature of the lower lip in a posed smile. This relationship is unique in all of the picturesque smiles.
The facial midline is a starting point of any smile design. In an optimal smile upper and lower front teeth should be aligned with the facial midline. When everything is aligned properly, harmony is created.
A broad smile arch eliminates the dark spaces between the upper teeth and corners of the lips, therefore creating a much more youthful, attractive smile.
Upper front teeth should be maximally displayed when smiling. Full teeth display provides the most aesthetically pleasing and youthful smile appearance.
The position of the teeth is one of the main reasons for seeking orthodontic care. The main focus of the treatment is not to "align" the teeth, but to find a unique balance between the art and science of orthodontics. Applying this balance will ensure the creation of a stunning, aesthetically pleasing smile.
Ready, set,
smile.
We've helped thousands of patients change their lives by creating beautiful smiles and increasing their self-confidence.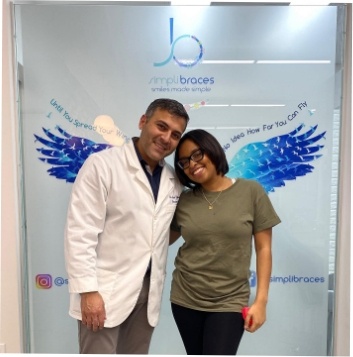 Download our SimpliGuide to your new smile
Discover how your smile can improve your life.
Find out what are the elements that create a truly beautiful smile.
Follow the clearly outlined steps to get started in creating your new smile.